About Mabel...
Can you fit favour, love, missing, you hide them on the cosiest corner of your heart in a box? Can one ribbon resolve all offences?
Welcome to our chocolate journey blended with love and passion, which we have gone before 70 years in order to put into words the sound coming from the depth of your spirit... 
The foundations of Mabel have been laid by Mihail Payotis and Haralambos Küçük Anastasiadi in Karaköy, İstanbul on 1947 in a small workshop. The great alternation story of the brand has started when it was bought by Ahmet Tatlıcı in 1981.  
Tatlıcı, who strenghtened his experience on the dessert and pastry industry, taken over from his family with the education taken in England has improved the foundations of chocolate story, inherited from generation to generation with strong steps within years.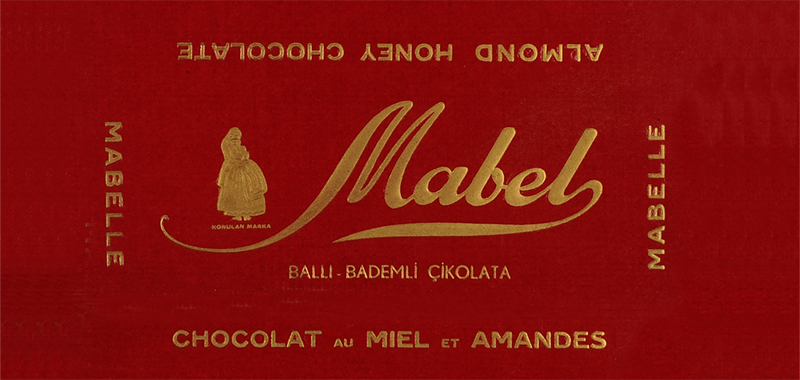 10-years preparation period was left in order to Mabel chocolates can achive its current flavour. At first improvements on the technology and packing fields were integrated to Mabel. When it was 1992, Mabel accessed the pecial chocolate receipt blended with mainly Belgium and Schweiz tastes and achieved flavour revolution on the chocolate.
Mabel has increased its product range to 500 with the rised level on quality and species today and moved the traditional chocolate conception from the production lines with cutting-edge teccnology to the everybody's houses, sincere laugh, briefly to life.
Mabel, proud of oneself to be known as "chocolate as chocolate" before the consumers cares about to give a chocolate bang without any doubt for ingredients and offer the tastes, push the limits of your imagination. Mabel chocolates, produced additive-free by using real cocoa butter and mass and after 48-hours intensive conching are strong like "dark chocolate" with its quality principles, but warmhearted like "milky chocolate" on the approach with its consumers...
It wishes that it is known with its delicious chocolates, appreciated as in the past also in the future and would produced chocolate for many years by searching the way to be done better and excitement and passion.
We, as Mabel Family remember with blessing your precious appreciations and preferances, becoming stronger us from the establishment date to the present and looking forward you our rich chocolate world..
We, as Mabel Family will continue to offer you appreciated delicious chocolates in the furure like in the past...